The increasing use and adoption of NFTs poses a significant risk for financial crime. Deloitte Experts share how regulators can keep up with the metaverse's rapid technological advances.
NFTs – a need for RegTech?
"There are always two sides of a coin" – The media hype surrounding NFT and the Metaverse has never been greater and hardly a day goes by without these trends making the headlines. In addition to the opportunities arising from the technologies, the risks associated with the use cases are increasing from the perspective of financial crime. Digitization is progressing at a rapid pace and no one will have missed the name change from Facebook to Meta and the associated entry into the Metaverse. But even before that it was possible to network with others in virtual space, for example in Fortnite or Minecraft. As in real life, it is part of the fact that various assets can be traded via the digital world. One possibility is trading with NFTs, which enable the exchange of digital assets in combination with an authentic certificate based on blockchain technology. Well-known companies have also taken advantage of the hype and released their own NFT for trading. But are people and companies aware of the risks as well as the opportunities? From a compliance point of view, there are still a few open questions to be clarified.
Fast-growing technologies are also casting their shadows from a compliance perspective
According to Chainalysis' 2022 Crypto Crime Report, two main forms of illegal activity have been observed over the past year: wash trading to artificially increase the value of NFTs and money laundering through the purchase of NFTs. In principle, these scams are not new, but the fast pace of technological applications poses a serious threat due to the still insufficient regulation.
Wash trading is the practice of buying and selling assets in a manner designed to manipulate or mislead market supply and demand. In this case, the seller is on both sides of the executed transaction with the aim of making their NFT seem more valuable than it really is. Many NFT trading platforms allow their users to trade simply by connecting their wallets to the platform without any identification process. Therefore, no special effort is required to wash trade NFTs. From a compliance perspective in particular, there is enormous potential for improvement in identifying and screening market participants to eliminate initial fraud risks. Tailored KYC processes can help to detect and reduce transaction risks between multiple counterparties and identify the actors behind them. This need is also underscored by blockchain platform Chainalysis' report, which states that it identified 262 users who sold an NFT to a self-funded address more than 25 times, generating a total profit of nearly $8.9 million from wash- trading activities have achieved.
Looking to the future – there is opportunity in risk
The increasing use and adoption of NFTs poses a significant risk for financial crime and necessitates stricter KYC/AML protocols. But what is the current regulatory landscape regarding NFTs?
The latest guidance from the Financial Action Task Force (FATF) has outlined that NFTs are not directly affected by AML restrictions as they are not considered "virtual assets". However, the FATF emphasizes that existing AML regulations should apply to NFTs when usage falls into certain categories, such as: B. use for payments, store of value or other investment purposes. Additionally, NFTs are linked to the crypto ecosystem, which is subject to increasing regulation. Based on this dependency, regulations are about to spill over into the NFT space.
All of these uncertainties surrounding NFTs pose risks, but also huge potential for the compliance industry. As mentioned, NFTs are still in their infancy, leading to significant KYC and AML risks. Additionally, regulators are struggling to keep up with the rapid pace of technological advancements, leading to uncertainty in the market.
As the industry awaits the implementation of future regulations, it is prudent that players in the crypto and NFT space adopt internal fraud and AML programs pre-emptively. Right now is an opportunity to proactively address the underlying risks of NFTs and build a sustainable business by taking preventive risk mitigation actions.
This opens up the potential for RegTech use cases and solutions to shine. Agile RegTech solutions enable companies to meet the challenges of a rapidly changing regulatory landscape and keep up with technological advances.
Continuous networking and the exchange of best practices are crucial, especially in the fast-moving areas of technology and regulation.
For more expertise or insights into the NFT ecosystem and Metaverse, don't hesitate to contact the RegTech Lab.
This editorial was first published in our 2022 Financial Crime and Fraud Report, which highlights the innovation and evolution of the best practices and tools used by financial institutions in their fraud prevention activities to improve their customers' digital onboarding process while reducing financial crime to fight .
About Anna Werner
ann works as a manager at Deloitte and is one of the initiators of Deloitte's RegTech Lab. Through the use of RegTech solutions, she addresses compliance pain points by combining regulatory and technological expertise.
About Jan Bartenstein

Jan is a consultant at Deloitte and works on innovative processes and approaches. He deals with the topic of strategic trends that concern our work and how we can unleash our creative potential.
About Nicolai Kuhn

Nicolai works as a junior employee at Deloitte in the field of financial crime with a focus on trend scouting and trend screening in the RegTech environment. As part of the trend scouting team in the RegTech Lab, he has experience with innovative solutions for upcoming compliance issues.
About Deloitte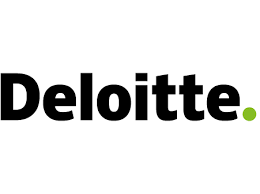 Deloitte is a leading global provider of audit and assurance, consulting, financial advisory, risk advisory, tax and related services; Legal advice in Germany is provided by Deloitte Legal. Our global network of member firms and affiliates in more than 150 countries and territories (collectively, the "Deloitte Organization") serves four out of five Fortune Global 500® companies.
Visit www.deloitte.com/de to find out how Deloitte's approximately 330,000 employees make a difference.